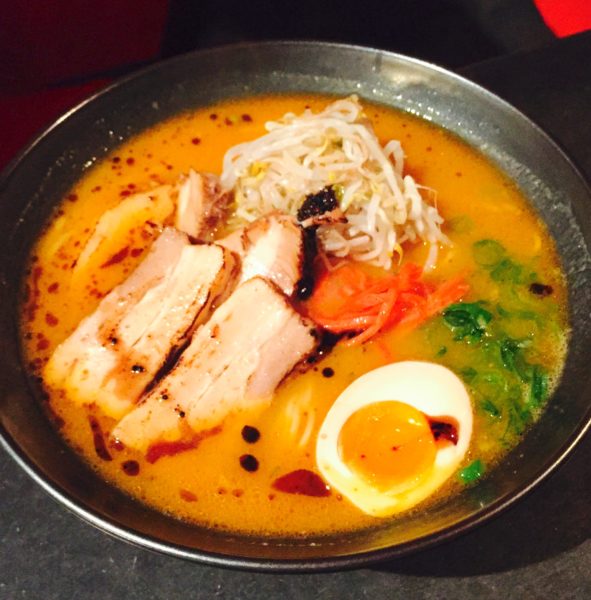 'Ramen' has been the 'IT' in stockholm gourmet scenes, and it seems everyone is talking, trying, and criticizing.
Blue light yokohama has been serving genuine 'japanese' ramen since 2014, and many of ramen lovers and enthusiasts have been recognizing and praising the exceptional quality.   we are happy many of you are interested in what and how ramen is and should be.
We serve our 'real' japanese ramen only on sundays…  does not mean, we are taking it light.  As a matter of fact, we prepare our ramen to be the perfection for long hours throughout more than a few days! Great taste only comes with detailed and careful processes! We deeply put our soul in!!!
Try our とんこつ Tonkotsu (pork bone based soup) ramen and やさい Vegan sunnyside (whole vegan based soup) ramen, and feel what the bazz is about!!!